Skip to Content
Portland, MI's Dependable Dentures & Partials
When you visit Portland Family Dental we work with you to ensure flawless fabrication and a perfect fit for your full arch dentures and partials. Made for Portland, MI patients with significant tooth loss, these custom-made replacements are an excellent removable solution when you want to restore your teeth without committing to a permanent installation. Our dental practice fits every set of dentures to match the color, shape, and size of your natural teeth. Dr. Miller can examine your current oral condition and advise you on the best option to fix your missing teeth. With dentures, you regain the ability to chew, speak, and flash a radiant smile with confidence. Call us today to set up an appointment with our oral care specialists.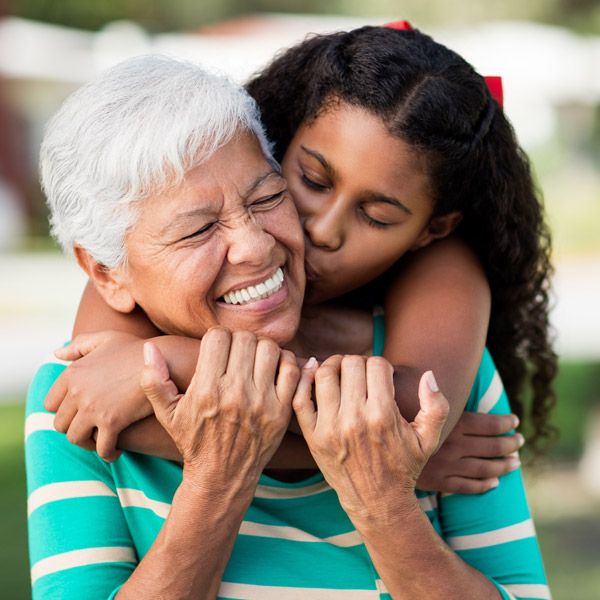 The Benefits of Dentures
Dentures come in various types to suit the needs of the patient. Determining the specific type you need depends on the unique traits of your situation. Many factors play a role in creating a treatment plan specific to you. These include the size of your mouth, how many teeth you've lost, and any other dental work you've had performed. When you've lost all the teeth from your upper or lower arch, conventional full dentures are an outstanding solution. These complete replacements have a natural look and allow you to bite properly again. Looking and feeling great accompany your new dentures, and they help you regain clearer speech. Your teeth play a vital role in your ability to speak, and dentures restore their functionality. The process for custom dentures starts with making an impression of your oral cavity to act as a model for their creation. Over the next couple of weeks, our lab will fabricate the new dentures. We'll bring you in for a fitting so we can make any necessary adjustments for a precise fit. Our dental specialists will make sure the fit and feel of your new dentures are perfect before you leave the office.
Partials & Other Dentures Available
When you're missing multiple teeth but still have some remaining, partial dentures provide an excellent solution to fill the gaps. These devices restore your upper or lower arch by combining multiple teeth in one appliance that clasps to your remaining natural teeth to stay in place. A partial will connect your remaining teeth for a full smile and blend in perfectly with your natural teeth. There's a collection of other types of dentures additional to full dentures and partials, including overdentures and mini implants. There are cases that may require us to remove one or more of your natural teeth to ensure a proper fit for your dentures. Dr. Miller will advise you on the dentures you need and the steps necessary to restore your smile. If unexpected tooth pain or an accident have you suffering, give us a call and schedule an appointment. Reach out to our office by calling 517-647-7878 at your earliest convenience!