Skip to Content
Tooth Extractions for Portland, MI Patients
Portland Family Dental always cares for each patient with their best interests in mind. Sometimes, patients require tooth extractions. When evaluating your oral condition, our caring team seeks to find a resolution that's geared toward both your comfort and long-term oral health. For some issues, we can apply milder treatments that involve restoring your tooth to ensure its recovery. However, there are certain progressive conditions that do require us to perform an extraction for the overall health of your mouth. When disease or damage has rendered a tooth unsalvageable and a danger to the rest of your oral cavity's welfare, Dr. Miller may opt to remove the tooth entirely. By doing so in cases like extensive tooth damage, we can prevent further pain and suffering for you and provide options to replace the extracted tooth. Contact us to schedule a visit, and our team will determine the best treatment for whatever threatens your health and happiness.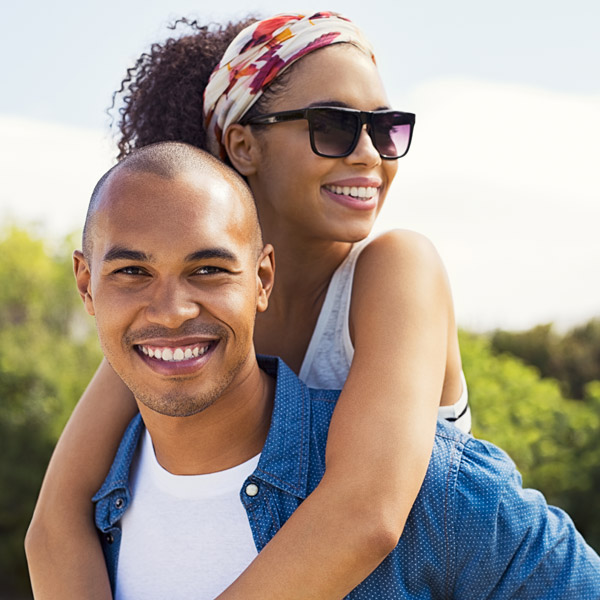 Conditions that Merit Extracting a Tooth
There are many dental issues that can lead to tooth extraction, and Dr. Miller is well versed in evaluating whether pulling a tooth is the best course of action. Issues like extensive decay, infection, or damage and render a tooth expendable for the betterment of your mouth. If you endure an injury or accident, you can sustain trauma to a tooth, for which we decide against attempting to repair it. Severe decay can cause enough damage and pain that the only sure solution is a tooth's removal. An infection has the potential to put your oral and overall health in jeopardy. When these extreme situations affect you, you want a dependable team of dental specialists who consider your dental and general welfare when determining the proper procedure. Dr. Miller and the staff at our practice always put your comfort and recovery as our top priority.
Effective Replacements for a Lost Tooth
After Dr. Miller extracts your tooth, you have options for filling the vacancy in your smile. Our friendly and knowledgeable team can advise you on the best methods for your pulled tooth. One solution we have available is putting a bridge in place to restore your bite and blend in with your natural teeth. This device attaches to the adjacent remaining teeth using dental crowns, and an artificial tooth replaces your lost one. Another permanent option is a dental implant, which looks, feels, and functions just like your natural teeth and lasts for long-term use and appearance. An implant is the closest replacement for your real teeth. We embed it into the jawbone for outstanding stability. Portland Family Dental will help you find the right solution for your teeth, from extraction to replacement. If you've been noticing soreness, pain, or anything else making your teeth and mouth uncomfortable, don't hesitate to give us a call and schedule an appointment. Reach out to our office by calling 517-647-7878 at your earliest convenience!